Boulee Frenchies are home raised French Bulldogs of American and European Bloodlines that are brought up to be the best little companions a potential new family would ever dream of. I take pride in raising quality puppies to be consistent, temperamentally sound, healthy, and correct in conformation. Occasionally I have puppies. They are of the highest quality and are brought up with lots of love, affection and interaction with our family, our adult Frenchies and my Dogue De Bordeaux. They become highly socialized which allows for an easy transition to a loving family if I decide to ever place them. The extra time and devotion spent with each individual puppy only allows us to make sure that we understand each characteristic and are able to match them with their new family.
News: Aura available to companion home only - Please check out Boulee Babies Section!!!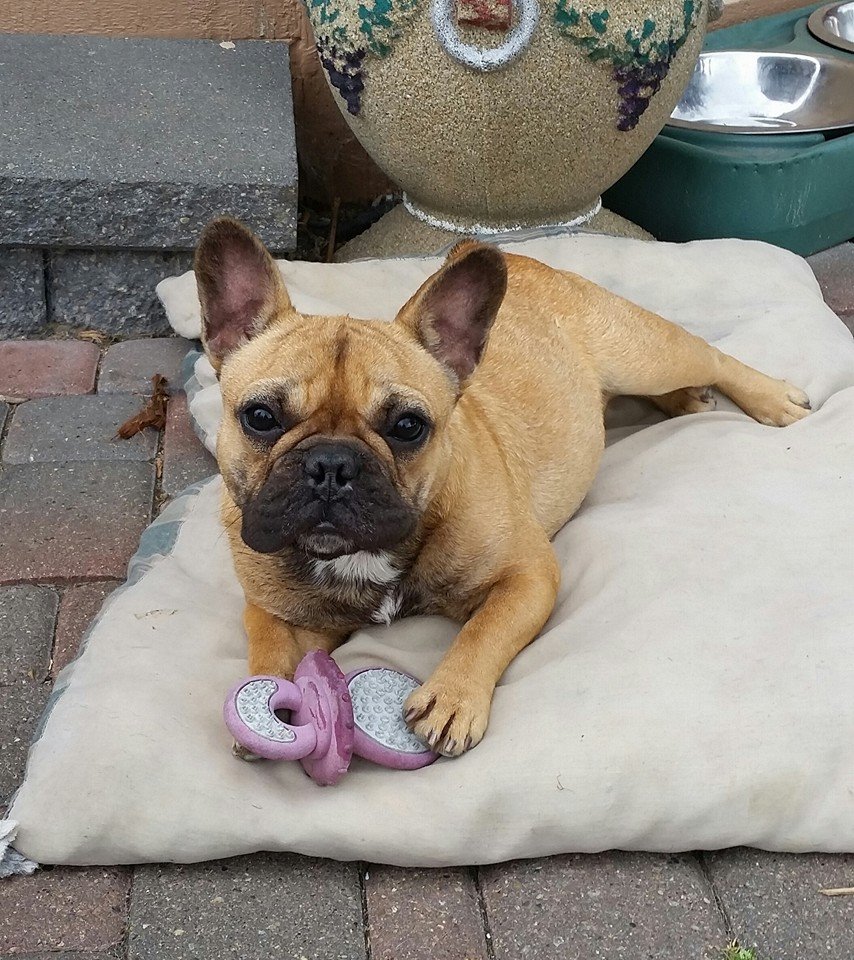 Proud to announce our NEW AKC CHAMPION Stonehill's Rises from the Ashes of Boulee - finishing his championship on 6-22-2013!!!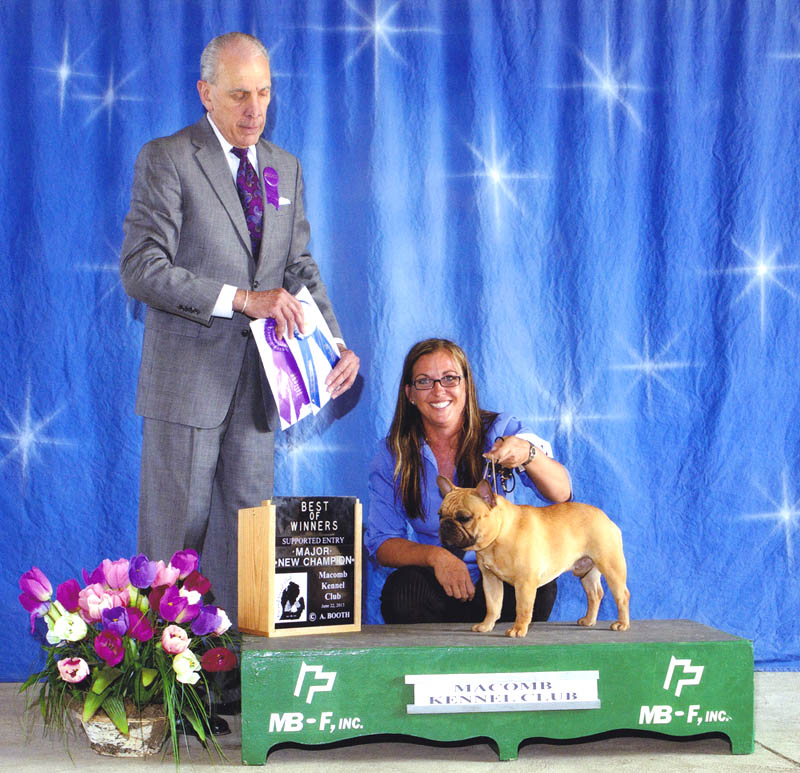 Join us on Facebook!!!
Our Facebook Page: Boulee French Bulldogs
Our Like Page: Boulee French Bulldogs
I am a proud member of the French Bulldog Club of America!